Ciao! My name is Orhan. I am 23 years old and from Turkey. I study Translation and Interpreting. This year I passed the Erasmus exam and had the right to go abroad for an internship. Italy has always been on my bucket list. And now I have a chance to go to Italy. When I heard that FPD wanted me to do an internship within their organization, I got really happy. After an interview that we did, everything was great and I got confirmed. And I am sure that the time I will spend in Taurisano and FPD will have a great effect and influence.
First Month
I arrived in Taurisano on the 1st of February. And I learnt that I will be staying with another Turkish volunteer. It is nice because it would be easier for us to get to know and get used to each other. What I thought happened. We get along really well.
Everybody tells us that we are the first Turkish volunteers and students who came to Taurisano. The next day we have started working in a kindergarten called 'Fate e Folletti' for about two hours. Then there is the longest lunch break ever. It is nearly 4 hours. They call this 'Siesta'. And I am sure I will love Siesta. Afternoon we go back to FPD for supporting the after school. There we help children with their homework. First I thought it would be difficult because they don't speak English and we don't speak Italian. But we understand each other somehow. The adaptation period seems a bit tough but I know what you need. 'Pasticciotto'. God, how delicious that is. It looks like a normal dessert but inside there is paradise. In Italy, people make sweet breakfasts, which is so different from breakfasts in Turkey. We or at least the people from the city I came from have meat for breakfast. When I say meat, I really mean it. Pure meat. I will be in Taurisano, if everything goes well, for 7-8 months. It is a long time but here time flies. The weather is not so nice to go somewhere such as the seasides or beaches. But we have time, we will see everything we need to see. The friends we are having here are so precious. Because they don't care about the language barrier or any other situation. We get along really well with them as soon as we meet. That helps us to adapt here. We have already met many great people here. We have attended some seminars that are organized by our organization, some of them actually not some of them, most of them are in the municipality of Taurisano. There was in the high school here. About the mafia and its effects on the rising generation.
I think we chose a great time for an internship because at that time there are many festivals and carnivals all over Taurisano. Especially in kindergarten. We are invited all of them.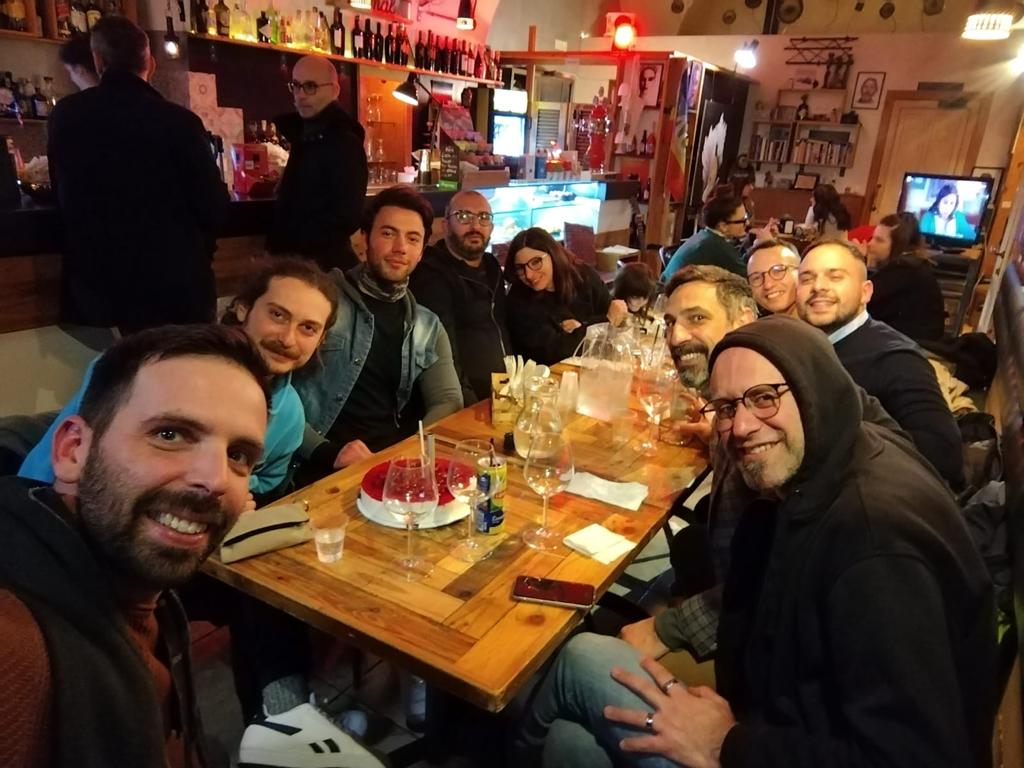 And they say this is nothing. There are more and more festivals.As I said, time flies here but I am sure that I will enjoy every minute, even every second that I will spend here.